Impact
We improve teaching and learning outcomes for partner organizations and offer independent measurement of impact and validation of our programs.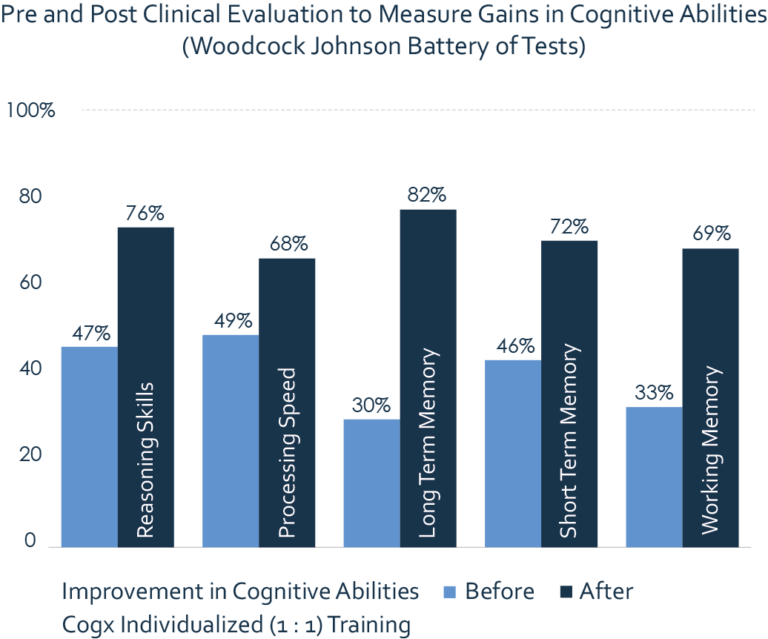 COGx programs are designed to develop independent (self-directed) learners. Our clinical approach ensures each student masters the scientific principles that underpin learning success (at an age appropriate level), while targeting and strengthening the core cognitive skills responsible for learning, and we ensure these gains transfer to real-life, which no other cognitive program claims or achieves.
COGx partner organizations measure the gains of COGx programs through a combination of tools, including surveys and/or academic performance improvements. In addition, we measure the cognitive gains of the program through clinical (independent) batteries. Partners may have the ability to use a combination of cognitive assessments, we also provide options. Our intent is to ensure we have an objective, independent and accurate measure of the impact each program provides the learner.  
percent of parents reported:
"I didn't even need to see the results to know how well Sam did with the training; the results were evident in the grades. Sam especially has made big improvements in math and accuracy."
"The current approach to teaching is often disconnected from how students learn and causes too many students to drop-out, struggle, and/or work too hard to do well (Hynes, 2014). This in turn, inhibits interest and careers in STEM, which are often perceived to be "too hard" by students or "for smart kids"
"Research has demonstrated that variation in student achievement is correlated with differences between teachers."
Memory is foundational to learning. In our group-based program, student master evidence-based methods of improving memory with their peers to enhance learning outcomes.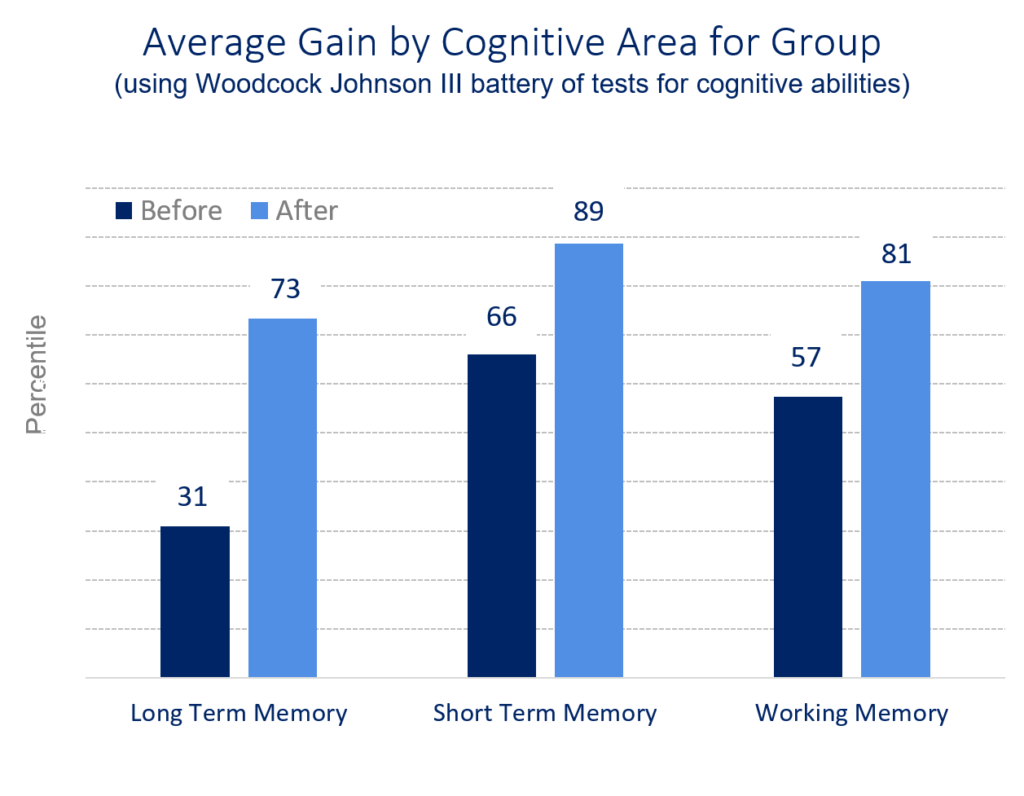 percent of parents reported:
"If this memory program was integrated into the school system, and teachers and students knew the techniques and strategies we learned, everyone would be a lot smarter!"