Phillip
Program Goals
To improve long-term memory, reasoning/comprehension skills and metacognition, so that Phillip can learn complex content more easily.
"Phillip really enjoyed COGx and is excited to apply what he has learned to his studies."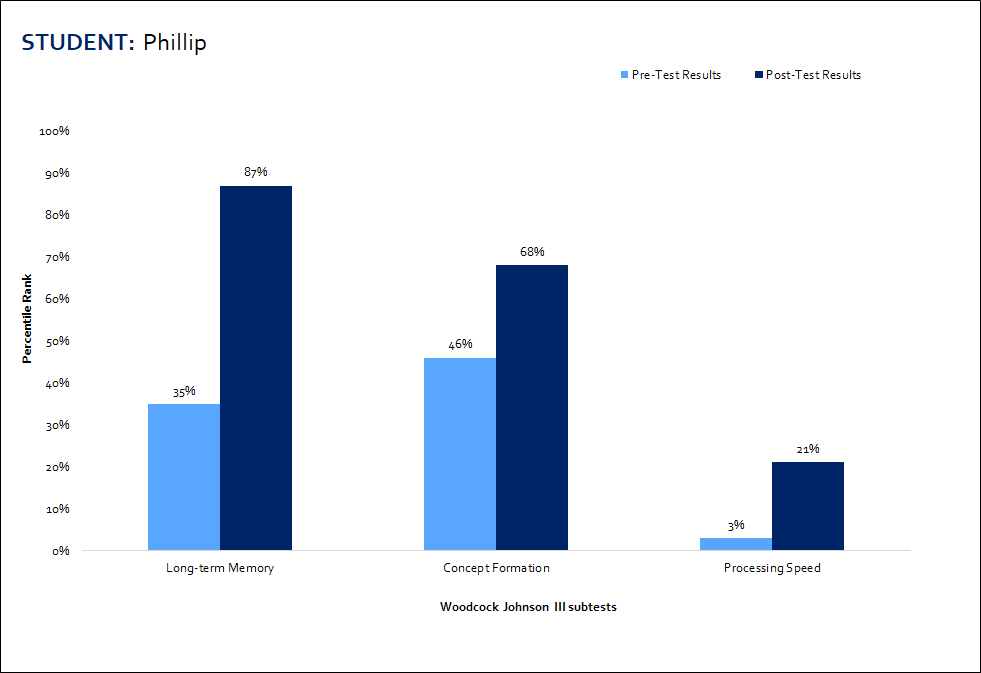 Profile
Phillip is a friendly and organized young man with moderate ASD. He is a twice exceptional learner with strengths in working memory and challenges with long-term memory and comprehension. He enrolled in COGx after graduating high school. His parents wanted him to develop study skills to support his challenges, so that he can enroll in college level courses.
Aproach
Outcomes