Rafael
Program Goals
To enhance processing skills, long-term memory and teach study skills so that Rafael becomes an efficient learner.
"My working memory improved to the point where I am once again able to read more than a page at a time without a headache. I am also able to gain pleasure from coding again."
"Rafael's program was highly customized to incorporate content that was relevant to him as a college-age learner. Part of customizing was letting Rafael decide what type of content he wanted to bring into the sessions."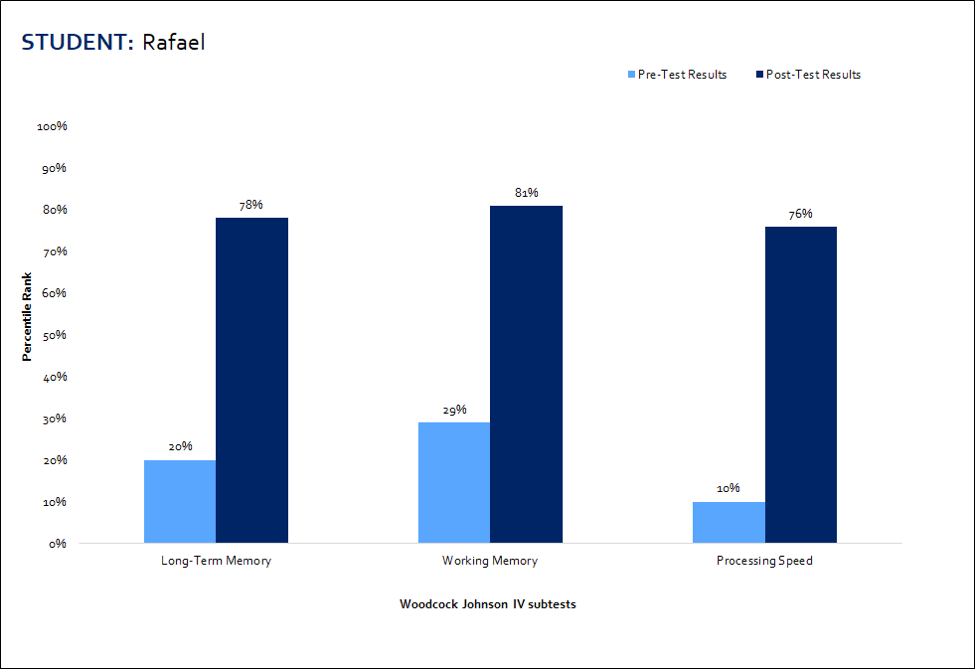 Profile
Rafael is a tech-savvy and bright teenager who aspires to become a computer programmer. He reported that during his 1st year in university, he struggled to stay focused in class and realized that doing homework was taking more time and effort for him compared to his peers. School had become a negative and stressful experience, so Rafael decided to take a year off, which is when he enrolled in COGx.
Rafael's program focused on strengthening his processing skills (attention, working memory & processing speed), improving long-term memory and teaching effective study skills, so that he had improved stamina and an efficient way of learning.
Aproach
Outcomes