Tanya
Program Goals
To develop a growth mindset, strengthen her processing skills, primarily processing speed, and improve her long-term memory, so that she can learn more easily and experience the joy of learning.
"Initially Tanya was skeptical and resistant. She had heard so many times in the past either 'you can't do it' or 'you're doing it wrong,' so she had developed a hard exterior. It took some time for her to realize her potential and to accept a growth mindset. Now she's approaching learning with a 'can do' attitude."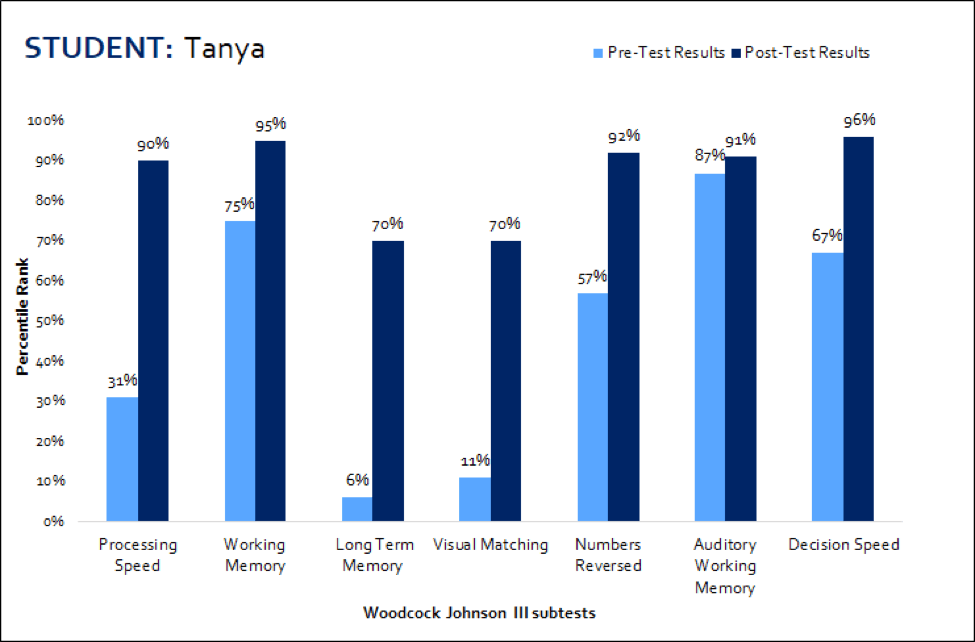 Profile
Tanya is a tough and independent pre-adolescent. By the age of 9, she had experienced several years of frustration with learning. She didn't like being told what to do and wasn't thrilled when her mom enrolled her in COGx.
In her program, it was observed that Tanya suffered from an incredible lack of self-esteem that resulted in constant avoidance tactics and self-sabotage. Her program focused on bolstering her processing skills and improving her long-term memory with evidence-based techniques and strategies.
Aproach
Outcomes