February 17th, 2022 | 7:30 pm EST
Join us for a virtual event February 17th at 7:30 pm EST with Blake Harvard and the COGx team! 
Interact with other educators and learn a low-prep classroom activity that cultivates curiosity, increases engagement, and promotes transfer.  You'll leave with an understanding of how to use it and why it is effective. This session is designed for K-college classroom teachers of any discipline. This isn't your traditional sit and get professional development; look forward to an interactive and engaging session.
There will be opportunities for small group discussion and collaboration. We hope to see you there.
7:30-8:30 PM EST Interactive Session
8:30-8:40 PM EST
Questions
Unable to attend the live event? Register below to receive the recording.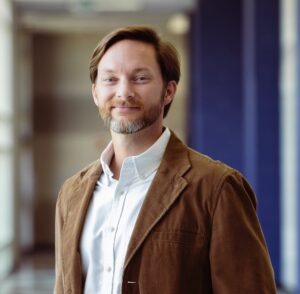 Blake Harvard
Blake Harvard is a COGx Lead educator with over 15 years of teaching experience. He currently teaches AP Psychology at James Clemens High School in Madison, Alabama. Blake is the creator of The Effortful Educator, an online blog that discusses and highlights articles and research in the area of cognitive psychology that can easily be applied in the classroom. The Effortful Educator Twitter platform is a remarkable community of 12k educators interacting and sharing practical applications of evidence-based learning strategies.