SOL Impact
We improve teaching and learning outcomes for partner organizations and offer independent measurement of impact and validation of our programs.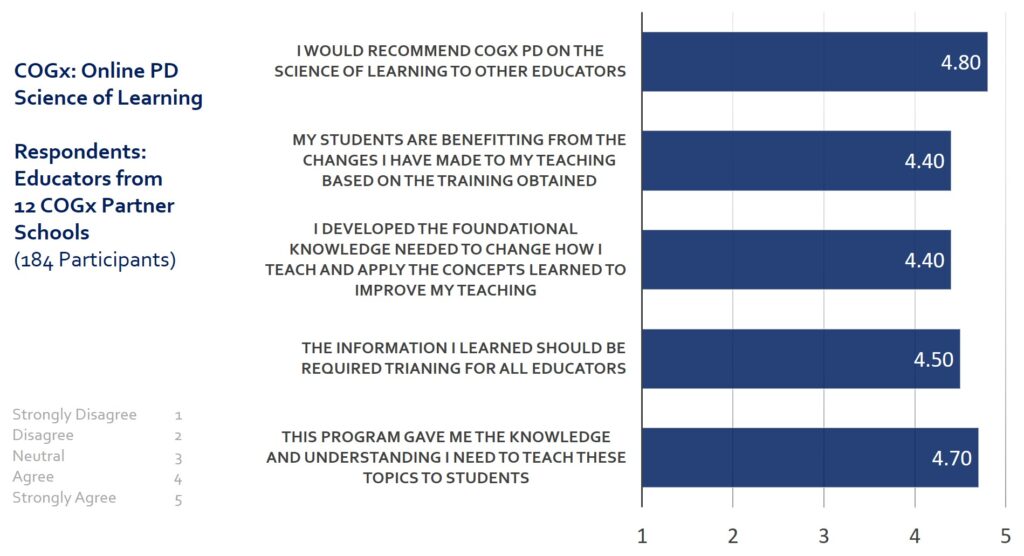 "I think the topics of this course should be given as teacher training for all teachers. This was the first time I had had any type of training on how to work with students who may have different roadblocks to attention, working memory, and processing speed. This training helped me to understand my students much better."
"I enyoyed the different ways the information was presented. I enjoyed the priming pre-quiz to get me thinking about the topics and that I could either learn from the videos or the writing since information was similar."
This program was very well structured to balance instruction with reflection and application. I enjoyed experiencing first hand what I was learning as a learner before using it a teacher with my own students.
I immediately began to model some of the first concepts I was taught into my own classroom and saw results right away. Very powerful techniques and essential information!
96%
Educators agreed or strongly agreed to "How likely are you to recommend this PD program to other educators?".
95%
Across all modules, 95% of educators agreed or strongly agreed that "This module has provided me with valuable insights to improve learning outcomes for my students."
"I enjoyed the real cases and examples with real people. It helped me grasp the concept more instead of just looking over facts."
"I liked the pacing of the modules [and] that there was information on how to integrate the strategies into life."
"I thought the facts behind it were very good and made me more interested in how my brain works."