Limited Time Offer: Educator Program
Grab this opportunity to learn research-based teaching practices to improve student learning in your classroom. Enroll yourself + your colleagues & join educators around the globe for our January Cohort. Starts on the 17th.

1. Introduction to the Science of Learning
Get an overview of the Science of Learning including evidence-based teaching practices and strategies. Hone your teaching practice by learning proven techniques.


2. Teach for Belonging & Wellbeing
On average, 1 out of 2 children suffer from trauma globally while student engagement decreases with every year of schooling. What does this mean for teaching and learning? Discover evidence-based methods to increase student engagement and foster student wellbeing.
Note: Every $125 investment to a program above unlocks 5 seats in that program.
What Educators are Saying
"According to what I have learned, my expectation for learners depend on the educators' skills; understanding the architecture of human learning and memory and utilizing different learning and metacognitive skills, will help the educators to go beyond the learning material to develop sophisticated and self-directed learners, by using different learning activities and techniques that improve students skills and support memory storing and retrieving of the information."
"I learned that by applying special skills, such as, metacognitive, cognitive and transfer, in my plan for my lessons and in my life in general, I can help students to to become self-directed and sophisticated learners. And that will help them to become leaners all throughout their lives."
I think all educators should know the science behind learning and metacognition in order for us as educators to have self-directed, sophisticated and independent learners.
" I learned how to foster positive emotions, I am going to discuss some concepts and definitions with my students, specially the emotions and how to improve self-awareness, self-engagement, social awareness, relationship skills, and responsible decision making beside the growth mindset. "
[I learned that] creating a classroom that fosters positive education in which building strong relations with every single student is a must, will be one of my priorities. Group work, not overloading the working memory, as well as chunking the work and focusing more on formatives rather than summative assessments will become part of my daily planning for the classroom.
"[The program] helped to understand the elements or basis for intrinsic motivation which is something many of my students struggle with. This way I can plan engaging lesson plans or activities wile also incorporating techniques and strategies from previous models."
"The most interested topic that encountered me is how to achieve the optimal arousal to maximize the motivation and keep the balance with the level of challenge. I am going to adjust my plans building on the new perspective towards motivation and challenge. Now I am more knowledgeable regarding some disorders and disabilities, so I can notice cases and take the action to help."
Step 1: Fill in your details
(Proceed to Step-2 below to complete your enrollment)
Step 2: Payment and Checkout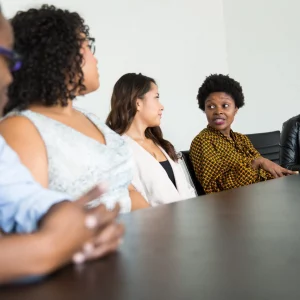 COGx Educator Program - Winter Cohort
Click below to complete your enrollment