COGx Certification
COGx Practitioner Certification: Individualized Learning Enhancement Program
COGx will train and certify a team of individuals at partner organizations (e.g., schools, learning centers, tutors, independent clinicians, and more) to implement the COGx methodology in training individuals to become sophisticated learners.
Becoming a COGx Practitioner
Select members from your organization to be certified as COGx Practitioners.
Certified COGx Practioners are equipped with the knowledge and practice necessary to implement COGx Individualized Learning Enhancement Programs.
One COGx Manager is trained to support program enrollment, design, and progress for all Practitioners.
One COGx Administrator is trained on integrating COGx services into your organization and messaging programs to your community.
 Certification Training consists of 3 modules, including ~20 hours of independent work online and ~20 hours of in-person training.
This is a self-led module that consists of a series of short lessons with accompanying quizzes and assignments, which are designed to prepare you for Core Training. 

This is an in-person training that takes place over the course of 3 days. It is designed to be interactive and consists primarily of demonstration, group discussion, and role play opportunities.
This module begins immediately following core training and includes: conducting a session observation, running a mock session, and learning additional methodology and topics.

Academic Research on Student Learning
"Learning is a scientific process, and for students to learn optimally they must be taught. This is true regardless of cognitive abilities and disposition towards learning."
"Students often use ineffective techniques such as highlighting and re-reading, with limited success. Such strategies are rooted in the misconception that memory behaves like a tape recorder."
"Without an intervention to interrupt negative outcomes, the past is not going to correct itself, and the future is going to be a product of this."
Step 1: Fill in your details
(Proceed to Step-2 below to complete your enrollment)
Step 2: Payment and Checkout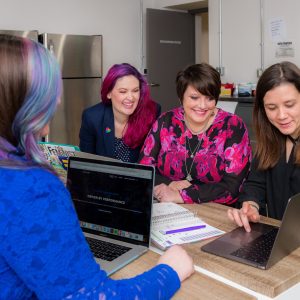 COGx Summer Certification
Click below to complete your enrollment