Benjamin
Program Goals
To improve Benjamin's processing speed, in order to help him complete assignments faster.
"Note taking has gotten better. I'm more organized and quicker. I can process information that comes in auditorily and visually better than before. My enhanced memory is something I've used a lot for my German class. I used to be a B or B+ and this moved to an A. I was able to use the memory palace technique to my law class as well."
"Processing speed had been the most challenging issue for him going back, and with college placement we were concerned about this being an issue. I have seen my son improve in memory and processing speed. He used to struggle more on the math component."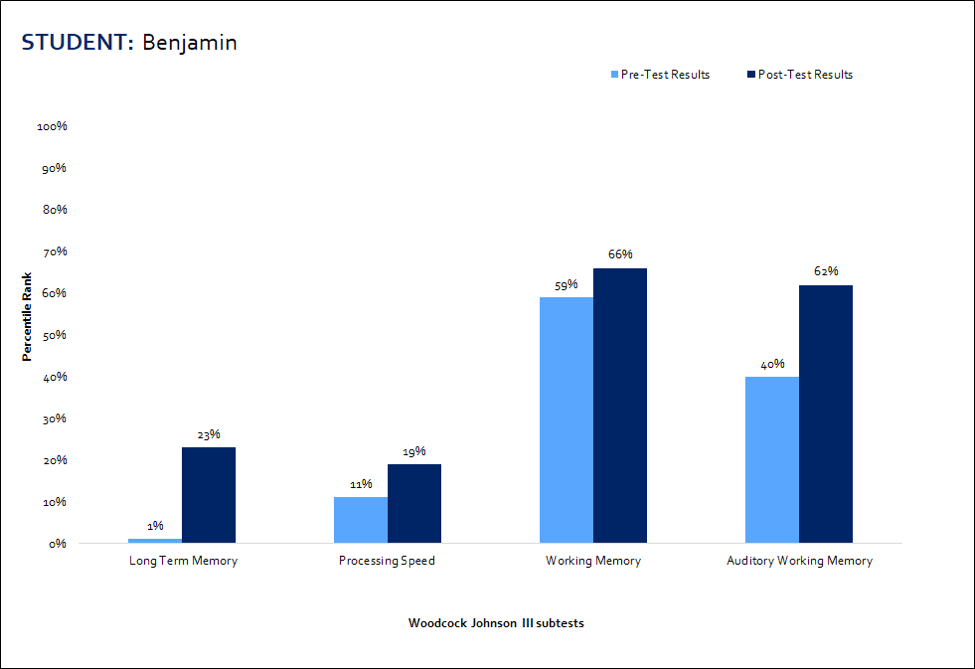 Profile
Benjamin is a polite teenager interested in video games, watching TV and bicycling. He is anxious about doing poorly in school, and this 'fear of failure' coupled with perfectionist tendencies makes completing tasks a slow process.
He enrolled in COGx to improve his anxiety and to increase his ability to process information and execute tasks.
Aproach
Outcomes