Learner Profile
Learning is a cognitive process and cognitive skills are malleable. Therefore, measuring a student's readiness or ability to learn is invaluable for those supporting a learner's success. We believe these should be universally accessible. 
Why a COGx Learner Profile?
COGx Learner Profile Sources
Three critical perspectives: the learner + two others (educator + parent)

Provides insights on the learner's cognitive skills

Produces subjective data on how the learner's skills present
Generates a clinical measurement of metacognitive knowledge and regulation

Metacognitive strategies have a significantly positive impact on student outcomes (Hattie, 2012; Bjork et al., 2013). 
Set of short tests that are administered online

Measures various cognitive skills

Scientifically valid, standardized assessment providing normed percentile scores

Recognized by many including Forbes, ETS, and Education Week
Contact us to get started
Pay to receive access to the assessments
Learner, guardian and/or teacher complete Assessment 1 online
Learner completes Assessment 2 online
Adult supervises Assessment 3 online for learner
COGx provides Learner Profile within 2 business days
Age 8 – 21
2nd grade or higher English reading proficiency
Can themselves, or with adult support, answer online surveys
Has two others (e.g., guardians and/or teachers) who can fill out an online survey
Can follow simple, multi-step instructions independently
Has vision to read the screen independently
Has an available adult to administer Step 5 (see Process)
Has access to a desktop or laptop computer, external mouse, speakers, and over-the-ear headphones
In combination, the inventories, metacognitive assessment, and clinical cognitive assessment provide a holistic picture of both subjective and objective data about the learner including:
Metacognitive Skills
Involve an awareness and control over one's own learning process. 

Metacognitive knowledge and regulation provide a comprehension of the individualized learning process and the ability to monitor and control related behaviors.
Applying Skills
Refers to a learner's ability to store and retrieve information. 

Encoding and retrieving long-term memories is how we accumulate knowledge and apply what we know in order to think critically and creatively.
Managing Skills
Facilitate the ability to monitor the learning process and monitor goal-directed behavior.

Motivation, planning, processing-regulation, emotional-regulation, self-monitoring, and self-regulation are necessary skills in achieving learning goals.
Processing Skills
Help us receive, hold, and make sense of information.

Attention, working memory, and processing speed work interdependently to integrate information, which is a critical first step in learning.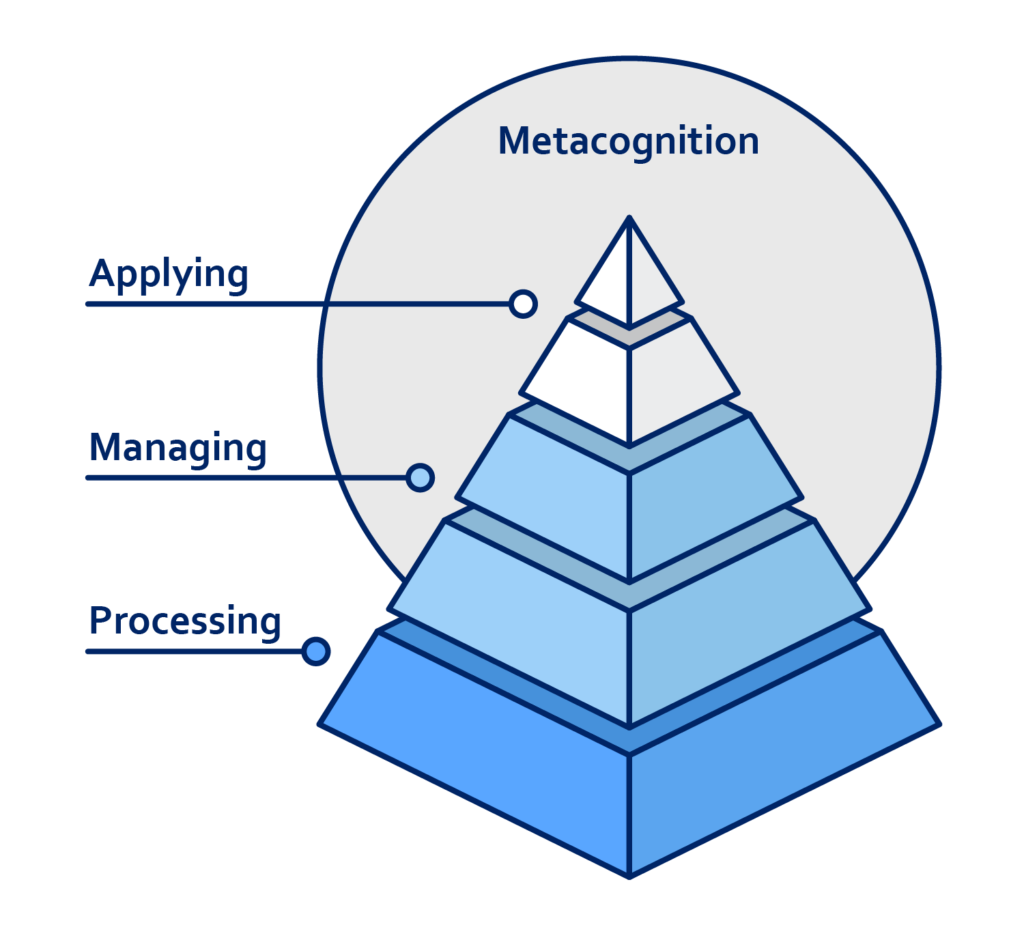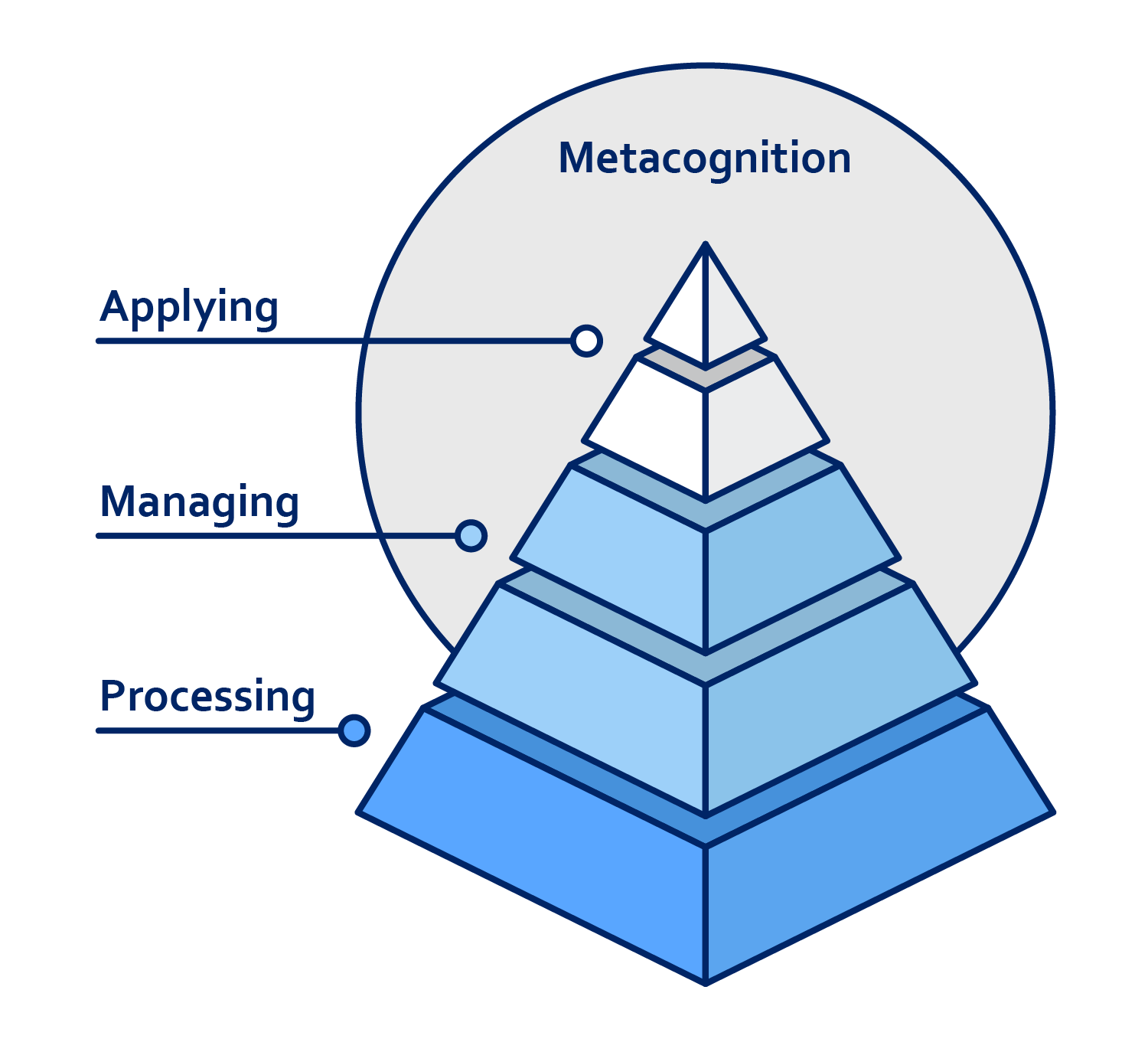 Evidence Base - Importance of Learner Profile & Predictive Power on Learning Success:
"The Metacognitive Awareness Inventory has shown to predict science achievement in middle School and academic achievement in college students."
"The MindPrint assessment has been shown to predict academic success, providing critical insights on the strength of foundational cognitive skills."